About
Bar Admissions
New York, 1976; U.S. District Court, Eastern and Southern Districts of New York, 1977; Northern District of New York, 2001; United States Supreme Court, 1980.
Education
University of London, England; Franklin & Marshall College (B.A. Philosophy, Cum Laude, 1972); Hofstra University (LL.B., 1975).
Lectures
"Successful Trial Technique in Back Injury/Surgery Cases", Nassau Academy of Law, 2009; "Update on Trucking Litigation and Claims, Discovery in Trucking Litigation", NYSBA, 2006; "Practical Skills in Torts and Insurance Law Practice", NYSBA 2006; "Insurance Mediation Seminar", Cleveland, Ohio, 2004; "Insurance Law Seminar", Newark, New Jersey, 1991; "Insurance Defense Auto Litigation Seminar", Toronto, Canada, 1986; "Insurance Defense Litigation Seminar", New York City, 1985; "Insurance Law Seminar", NCBA, 1982.
Instructor
National Institute of Trial Advocacy, E. David Woycik Intensive Trial Techniques Program, Hofstra University Law School, 2009; National Institute of Trial Advocacy Trial Program, Hofstra University Law School, 1997.
On June 2010, David W. Brand was the author and speaker of ExecSense Webinar: "Defending Spinal Cord Injury Cases in 2010 – What trial lawyers need to know".
Member
Nassau County Bar Association (Insurance and Medical Jurisprudence Committees); New York State and American Bar Associations; American Association of Justice, formerly The Association of Trial Lawyers of America; Academy of Trial Professionals; Insurance Management Institute; National Board of Trial Advocacy.
Concentration
Defense and plaintiff civil litigation, including general liability, automobile, premises, construction, product liability, medical malpractice coverage disputes and commercial litigation.
Board Certification
National Board of Trial Advocacy.
David W. Brand is recognized as a Board Certified Trial Advocate by the National Board of Trial Advocacy. Fewer than 50 attorneys in the State of New York have achieved this certification. He has most recently attained a Board Certification in Civil Pretrial Practice Advocacy.
The National Board of Trial Advocacy (NBTA) is a non-profit organization, which is accredited by the American Bar Association.. The NBTA's mission is to enhance the quality of trial advocacy in the courtrooms throughout the United States, and provide potential clients with a means of locating experienced, exceptionally qualified trial lawyers.
The NBTA certification procedures and requirements are nationally recognized as exemplary. In 1982, the task force on lawyer competence of the Conference of Chief Justices reported that the NBTA provides recognition for superior achievement in trial advocacy, and uses a highly structured process to select its members.
Once an attorney has demonstrated and documented the rigorous standards for NBTA certification, he or she remains an active member for five years, subject to annual reporting to confirm that the requirements and standards of the committee are continually maintained. All members have a continued responsibility to inform the NBTA of any misconduct that may arise during the course of certification.
Recent Accomplishments
David W. Brand was placed on the New York SuperLawyers "Top 100 List" in 2010, 2011 and again for an unprecedented third time in 2013. This highly exclusive list recognizes the lawyers who received the highest point totals in the New York SuperLawyers balloting process, which covers the five boroughs of New York City and Long Island. SuperLawyers is a published listing of outstanding lawyers from more than 50 practice areas.
SuperLawyers is published as a special supplement in leading newspapers, as well as city and regional magazines across the country. SuperLawyers Magazine, featuring articles about attorneys named to the SuperLawyers list, is distributed to all attorneys in the state or region, the lead corporate counsel of Russell 3000 Companies and the ABA – Approved Law School Libraries.
Polling, research and selection are performed by Law & Politics, a publication of Key Professional Media, Inc. The objective of the SuperLawyers selection process is to create a credible, comprehensive and diverse listing of outstanding attorneys that can be used as a resource to assist attorneys and consumers in the search for legal counsel.
Each year, a state-wide survey of lawyers is conducted. Lawyers eligible to participate include those who have been in practice for at least five years. Lawyers are asked to nominate the best attorneys they have personally observed in action.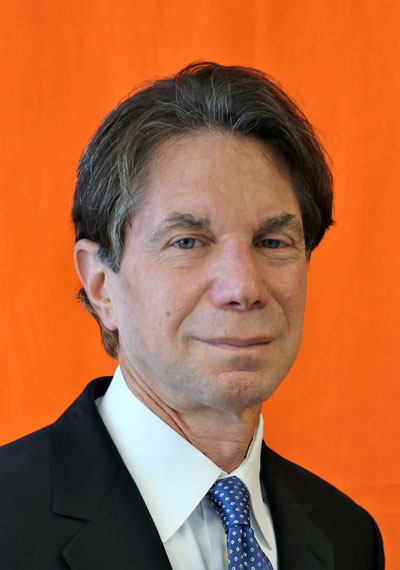 David W. Brand