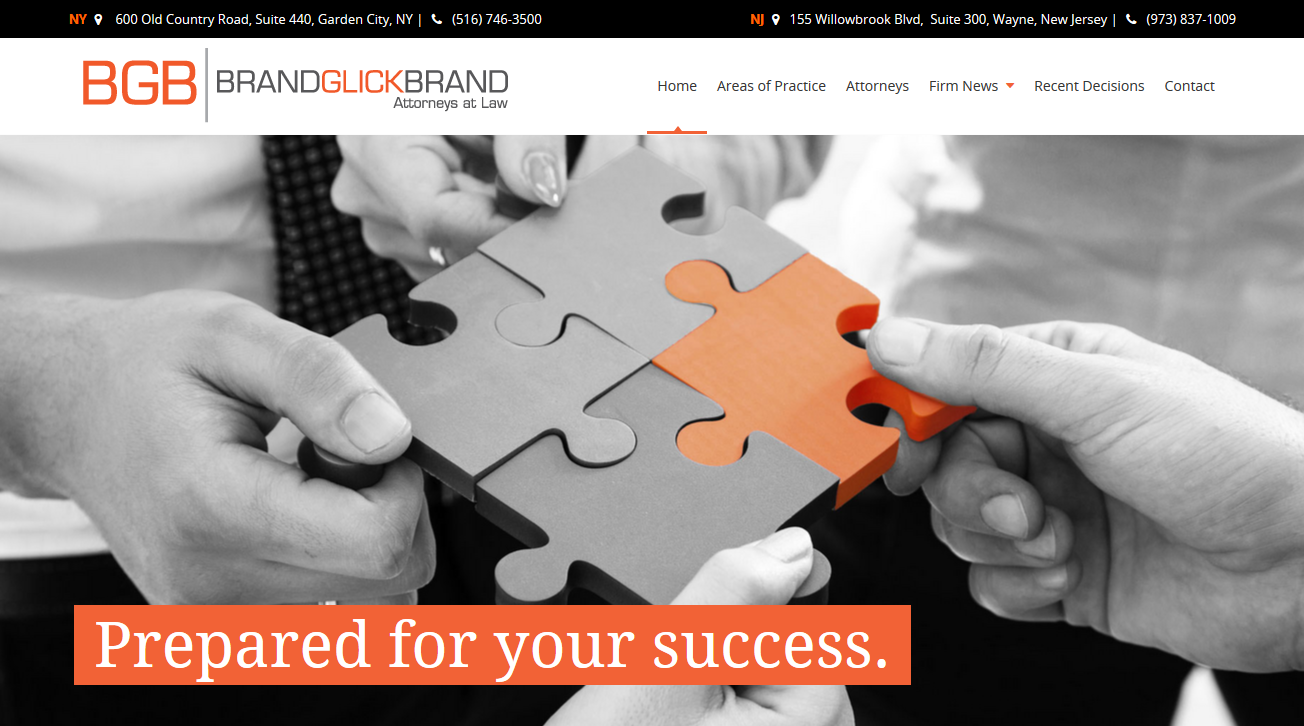 Our team at Brand Glick Brand is excited to announce the launch of our brand new website! Not only is this state-of-the-art website beautiful, but it is full of valuable content regarding the areas of practice in which we specialize, news about our firm, our experienced attorneys, and the reports of our most recent court decisions.
We are dedicated to providing our clients with an abundance of information, and have ensured that you will always be able to access our website. Whether you're in the office on your computer or on the go with your smartphone, Brand Glick Brand is available to you 24/7/365.
Last but certainly not least, we also wanted to highlight our rebranding! We've dropped the ampersand, and will now be known simply as Brand Glick Brand. Our new logo reflects the change, as do our new email addresses @bgbfirm.com. Please be sure to update your address books with our new domain so that you'll be able to easily reach us without interruption!
While our look is new, our experience is deeply-rooted–Brand Glick Brand has always been, and will continue to be, Prepared for Your Success!